Meet Sylvia. Rescued from a commercial mill, Sylvia spent several months in foster care learning not to run away from new things.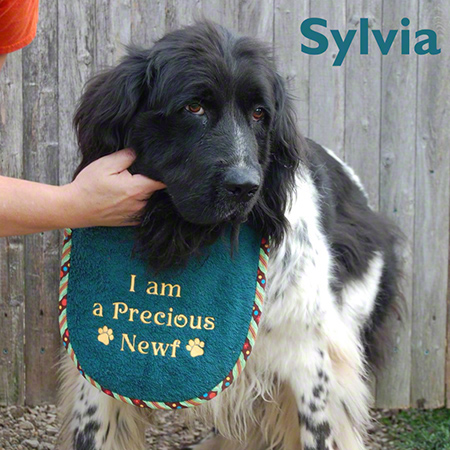 Sylvia has found a forever family that is patient with her learning curve, but who still keep introducing new things to expand her horizons and show her some of the things she has missed out on. Just this weekend, Sylvia went for a hike near her new home, and came home to sleep on a soft dog bed....a typical weekend for many of our Newfs, but a whole new world for Sylvia.
Will you help support the care of Newfs like Sylvia? Broken by greed and neglect, but still Precious.
Please share our stories: